Mobile floor lifts
Sometimes we all need a little lift. Our floor lifts are there to help you transfer, position, or support your loved one with daily activities. Our Handicare mobile floor lifts include three models:
The economical Carina350 is a foldable, compact unit with a capacity up to 350 lb that's easy to store out of the way when it's not needed, or take with you away from home.
The versatile Eva is great for helping your family member transfer between seated and lying positions. There are two weight capacity options: 450 lb and 600 lb.
The Handicare FGA-700 is a heavy duty unit that is also suitable for gait training and therapy sessions when the patient needs smooth and stable support.
Sit-to-stand lifts
Does your loved one require some extra support standing independently? Our Handicare range offers three models of sit-to-stand lifts:
The ReTurn family features patented design that aims to reduce caregiver strain while helping patients strengthen their muscles and regain functional ability. With three models and weight capacities to choose from, there will be one that is right for your family member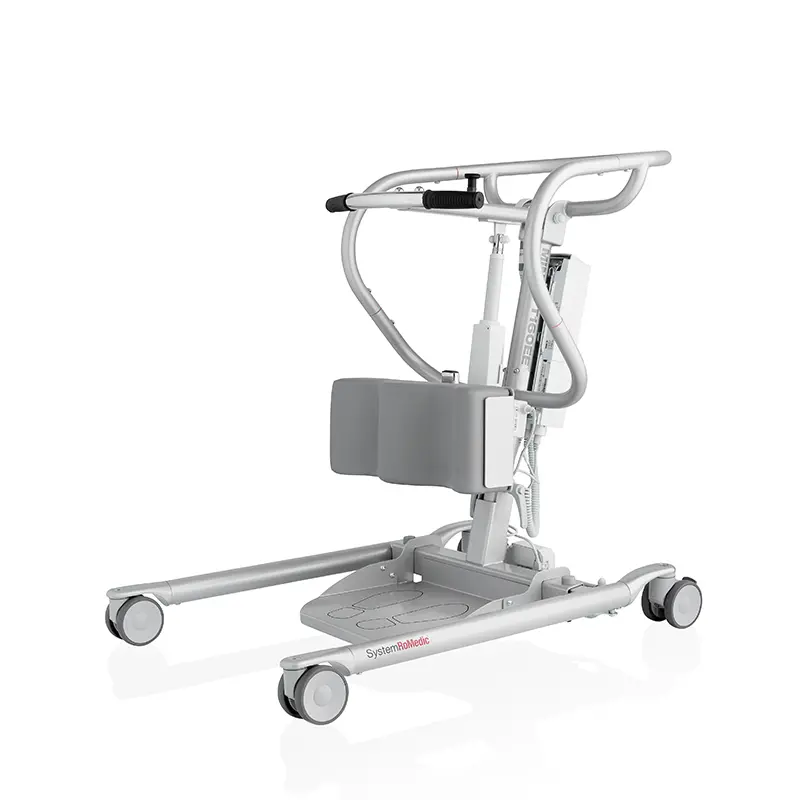 The MiniLift sit-to-stand is uniquely designed to help the patient move forward and upward in a more natural motion, providing a secure and active experience to help with strength conditioning and rehab exercises.
The QuickMove sit-to-stand is designed for patients with impaired balance and leg strength who can still bear weight but need a little extra security and stability.
Slings

Our Silvalea line of slings come in a wide range of sizes and fabric choices. These specialized slings and harnesses are used along with lifts and transfer aids to ensure you and your loved one stay safe and secure while using the equipment.

Transfer aids

Our line up of Handicare manual transfer aids are designed to make movement easier—for you and for your family member. Choose from assistive walking devices to walking belts, low-friction devices and even slide sheets to help with repositioning, we have a solution to help.

The RoWalker400 is a unique and ergonomically designed walking aid for early mobilization, particularly for cardiothoracic and abdominal post-surgical users. It also allows for oxygen, drain bags and IV pole integration for convenient use during gait training.

Medical Beds

As part of our Patient Care division, we also offer Span home hospital beds and therapeutic surfaces, available through select dealers across North America.